Press Releases

TRAINING
Bosch Canada: Sharing Knowledge - Strengthening the Industry


Seminar Series 2009

Spend a day with an expert. Sign up for one of our free one-day educational seminars on some of todays most important issues in manufacturing. In our continued committment as an industry leader, our technical experts will be sharing their experience and knowledge about various topics that can help give you a competitive edge.

All seminars will be held at the Bosch facility in Burlington, Ontario, except where otherwise noted.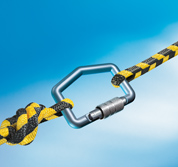 Safe Motion Seminar
Safe Motion, Safety on Board: Drives with Integrated Safety Functions

Whether machine tools, packaging, printing or paper processing machines, assembly, handling or robotic applications – protection of personnel against uncontrolled machine movements has absolute priority. Safe Motion: the drive based safety solution from Rexroth means much more than just the "safe stop" of machinery. Having safety related control of speed and position reduces the risk of danger and increases the control of hazards. Not only is the machine safer for its operators and maintainers, downtime will be reduced and productivity will go up!

Agenda

-Safe Drive Lock
-Safe Standstill
-Safe Operational Stop
-Safety Related Reduced Velocity
-Safety Related Maximum Velocity
-Safety Related Limited Increment
-Safety Related Absolute Position
-Safe Direction of Movement
-Safety Related Monitored Stopping
-Safe Control of Protective Door


Dates:
February 18, 2009
February 24, 2009 (Longueuil, PQ)
February 26, 2009 (Moncton, NB)
February 27, 2009 (Dartmouth, NS)
March 24, 2009 (Burnaby, BC)
April 14, 2009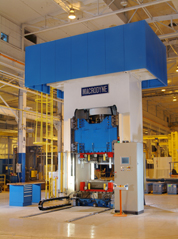 Hydraulic Power Press Safety


Today's ongoing demand to get things done fast should not exclude that things should also be done safely. Finding out how to do this legally and ethically can be very tasking however, given the array of acts, regulations, standards, specifications, products, and professionals which define acceptability. Join us at this seminar as we demystify the application of hydraulic power press safety.

Agenda

-Hydraulic systems and special components for press applications
-The CSA Z142-02 Power Press Safety Standard and what it means to hydraulic presses
-System considerations for press safety circuits
-Specific components developed to fulfill these safety requirements
-Pre-Start Health & Safety Review considerations (PSR or PSHSR)
-High level condition monitoring (Trended) and maintenance solutions for press systems
-Energy saving drives for hydraulic presses (SYDFEE & VFD)

Dates:
February 24, 2009
Register now >>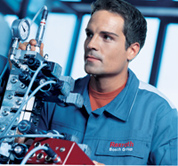 Hydraulics Unplugged


Maximizing efficiency and reliability of equipment is key to maintaining a strong position in a competitive marketplace. The seminar will assist customers to maintain their industrial hydraulic systems - power units, manifold assemblies, and valve stands - in optimum condition to minimize downtime and maximize revenues.

Agenda

-Factors Affecting Hydraulic Reliability
-Predictive Maintenance Tool Box for Hydraulic Systems
-The Economics of an Effective Oil Analysis Program
-Condition Monitoring Case Studies
-Considerations for Improving Equipment Profitability

Dates:
March 26, 2009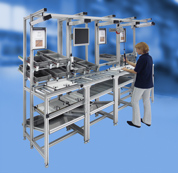 Principles of Lean Manufacturing


Lean production is about more than simple manual assembly cells. It's about the elimination of waste: wasted time, wasted motion, wasted production.
Learn about the importance of a data driven approach to line design and the need to create an environment that supports lean with the right equipment and infrastructure. Witness the step by step creation of the perfect lean production environment, culminating in an actual build demonstration using an optimum lean line.

Agenda

-Lean Simulation
-Kaizen
-Workstation Design
-Material Delivery and Storage
-Factory Wide Implementation
-Automation in Lean
-Lean Resources
-Working with the Tools

Dates:
March 10, 2009
May 12, 2009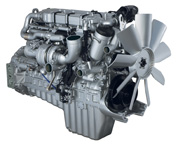 Tier 4 Emissions


Much has been published about the pending stricter EPA 2010 emissions standards which mandate lower emissions and improved fuel economy. What has not been widely discussed are the implications on engine performance, and equipment design, especially the impact on hydraulic system design. This seminar addresses the topic from a hydraulics perspective, and discusses the approached available, and technologies in development, that will harmonize with the new engine designs, and ultimately lead to more efficient machine performance.

Agenda

What is Tier 4, and what does it mean
Expected impact on engine performance
Implications for equipment manufacturers
Hydraulic system impact
Solutions and specific approaches
Future direction, optimizing system performance

Dates:
April 16, 2009
May 14, 2009
To learn more about the Bosch Rexroth 2009 Seminar Series, including dates and locations, and to register for the Safe Motion event, visit Bosch Rexroth Canada at http://www.boschrexroth.ca/seminars.