Press Releases

NEW PRODUCTS
ADACONN flange adapters are now available with integral check valves.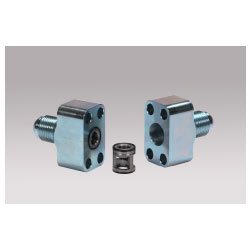 The patented ADACONN Unified series of flange adapters are now available with integral check valves.

This combination allows one to easily provide check and fixed orifice flow control at a flange port and terminate in a threaded connection. Check function may be placed on a manifold or actuator surface rather than within, resulting in a decrease in manifold size or elimination of a special cartridge body, and reducing the requirements for cartridge cavities and cross-drilling. In-line flow reduces pressure drop and wasted horsepower. Steel construction allows for use in systems up to 5000 PSI. Valve orientation is reversible as required in the application.

ADACONNN
INSERTAA
538 Township Line Rd
Blue Bell, PA 19422
(215) 643-1900
Fax (215) 643-4017
email: sales@adaconn.com
---
VOSS BV-10 flared couplings have excellent reverse bending stress properties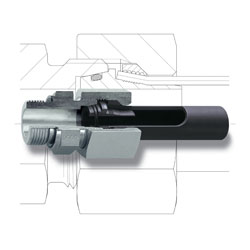 VOSS BV-10 flared couplings have excellent properties regarding reverse
bending stress, sudden pressure increases, peak pressures,
vibrations and temperature fluctuations.


At the tube end, these systems include a flared angle of 100, and therefore differ from
standard systems.


Particularly suitable for extreme loading.


Notching and incision-free tube holding with the 100 flared cone principle.


Suitable for use with standard coupling bores and connecting pieces.


Easy assembly, even with thick-walled tubes.


Elimination of assembly errors, as the flared cone ring must be pre-assembled
in an asembly aid.


Suitable for stainless steel tubes with tolerances according to DIN 2391-C.


Complete coupling program in the L and S series.

---
Eaton Adds New Two-Stage High-Performance Proportional Directional Valves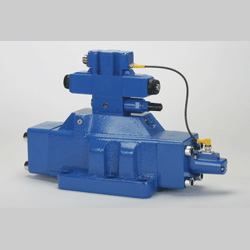 Eaton Adds New KBFDG5V-10 Two-Stage High-Performance Proportional Directional Valves With On-board Electronics To Its Vickerss Valve Line

EDEN PRARIE, Minn. Diversified industrial manufacturer Eaton Corporation has added the KBFDG5V-10 two-stage proportional directional valve with on-board electronics and main stage spool feedback to its line of Vickerss products. Designed for high-flow applications requiring accurate speed profiling and position control, the new valves are rated for flows up to 700 liters per minute and pressures up to 350 bar, and feature best-in-class IP 65 and IP 67 environmental protection ratings. The new valve will be exhibited by Eaton in booth #D4215 at the International Manufacturing Technology Show Sept. 8 13 in Chicago.


These valves are designed to provide superior control and performance in applications including plastic and rubber machinery, metal forming, die casting machines, primary metal production equipment, power generation, and similar uses,, said Wayne Wang, product manager - industrial valves for Eatonns Hydraulics Operations. With their standard ISO mounting interfaces and industry standard seven-pin electrical connectors, these valves are truly plug-and-play..

The new KBFDG5V-10 valves use a spring-centered spool and dual-solenoid pilot valve to provide fail-safe performance, and provide main spool feedback to the on-board electronics, which feature an integral amplifier pre-loaded with factory-preset adjustments for consistent flow gain and excellent valve-to-valve reproducibility.

Other standard features include:

- 4-20ma or +/-10V command input option
- Fail safee feature
- New digital on-board electronics with available ramp adjustment
- Optional external valve enable feature
- Full CE electromagnetic capability to EN50081-2 & EN50082-2
- Robust die-cast housing for the on-board electronics
- Vibration and shock tested

Eatonns Hydraulics Operations is a business segment of the Eaton Fluid Power Group. The business is a worldwide leader in the design, manufacture and marketing of a comprehensive line of reliable, high-efficiency hydraulic systems and components for use in mobile and industrial applications. Mobile and industrial markets include agriculture, construction, mining, forestry, utility, material handling, earthmoving, truck and bus, machine tools, molding, primary metals, automotive, power generation, port machinery and entertainment. Eatonns Hydraulics Operations provides customer-driven solutions under brand names such as Aeroquipp, Bostonn, Char-Lynnn, Eatonn, Hydro-Linee, Vickers and Weatherheadd. For more information, visit www.hydraulics.eaton.com
---
Parker Launches Universal Push-to-Connect Hose and Tube Assembly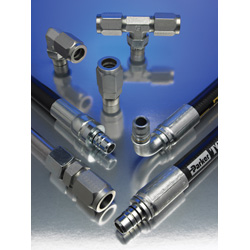 Parker Launches Universal Push-to-Connect Hose and Tube Assembly Designed for Speedy, Leak-Free Connections

Three divisions of Parker, the global leader in motion and control technologies, have developed a Universal Push-to-Connect (UPTC) assembly that provides fast and efficient, leak-free connections for compact fluid power systems in industrial, mobile and construction equipment. The new assembly is a collaboration between Parkerrs Tube Fittings, Hose Products and Parflex divisions.

Utilizing Parkerrs Seal-Lokk O-ring face seal (ORFS) adapter or EO metric bite-type fittings, the patent-pending UPTC system is suitable for rigid inch and metric tubing, hydraulic hose and thermoplastic hose assemblies involving tube-hose, tube-port and hose-port connections. Unlike other push-to-connect couplings that require changeovers to new male- and female-end fitting designs, Parkerrs UPTC innovative male geometry allows easy substitution on any existing Parker Seal-Lok or EO fitting system. UPTC is especially advantageous during assembly where simply pushing the hose or tube into the adapter creates a leak-free connection. This speedy connection creates immediate cost savings in assembly time along with reductions in warranty and rework claims due to improper assembly.

UPTC consists of a base Seal-Lok (ORFS) or EO metric bite-type fitting, a factory assembled UPTC nut with its internal sealing and retaining elements, a dust O-ring and a UPTC hose assembly or rigid tube. The UPTC nut is assembled to the base ORFS or metric bite-type fitting at the factory to ensure proper torque is applied. Once fully engaged, the retaining element is positively trapped between the male and the UPTC nut. It cannot escape, even under vibration and extremely high pressure.

Visual and tactile install indicators on the nut and fitting signify full engagement and a complete connection. The assembly can be disconnected by using a wrench to loosen the nut, exposing a standard connector end. If the hose is damaged, the UPTC assembly can be replaced with a standard ORFS hose assembly. No special connector is required for field repair, but the option of replacing the damaged assembly with a new Parker UPTC connection is still available.

UPTC Features:

Compatible with any existing Parker Seal-Lok or EO fitting system

Compatible with rigid inch and metric tubing (adapted by changing the braze sleeve), hydraulic hose and thermoplastic hose assemblies

Substantial time and cost savings due to elimination of wrenching/torquing

Faster, easier assemblies, particularly in tight spacessreduces errors, rework and warranty claims

Assemblies can be disconnected with a standard wrench

UPTC technology is available in straights, 455 and 900 elbows, tees and crosses in sizes 1/4" to 1" for ORFS fittings including the most common jump sizes, and 8 mm to 25 mm for metric bite-type fittings

Connects to most standard port technologies, such as SAE straight thread port (SAE J1926), ISO 6149 port, pipe, and more

For additional information about Parkerrs UPTC technology and specific product availability, contact 1-800-C-Parker or your local Parker distributor.

The Tube Fittings Division, Hose Products Division and Parflex Division are units of Parker Hannifin Corporation's Fluid Connectors Group. The Group is headquartered in Cleveland, Ohio, and is the worldds leading producer of tube fittings, rubber and thermoplastic hose and fittings, brass fittings and valves, quick-connect couplings and assembly tools.
---
DONALDSON INTRODUCES HIAC PORTABLE OIL DIAGNOSTIC SYSTEM (PODS)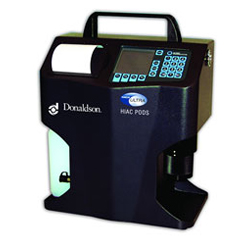 New product offers superior optics, real-time data download and analysis

Donaldson Company (NYSE:DCI), a leading worldwide manufacturer of filtration systems and parts, today announced an agreement with Hach Ultra Analytics to distribute the HIAC Portable Oil Diagnostic System (PODS).

The Donaldson HIAC PODS measures, stores and reports oil condition parameters essential for reliable hydraulic systems operation. It provides immediate, on-site analysis of fluids and lubricants to determine the machine's operating condition and a real-time assessment of the oil under operating conditions. This instant analysis is as accurate and precise as traditional laboratory analysis, a process that normally takes weeks.

Superior optics and design provide eight channels for particle counting, as well as measurement of viscosity and temperature to assess fluid conditions. The included PODSControl analysis software provides real-time data download and visualization, as well as data analysis, formatting and reporting.

The Donaldson HIAC PODS features a wide array of reporting formats, including ISO 4406, NAS 1638 and SAE AS 4059. The PODS can report to both the new MTD um(c) sizes (4/6/14) or to the previous ACFTD um sizes (2/5/15).

Donaldson develops, manufactures, and markets a full line of industrial hydraulic filters and contamination products and services to protect machinery and components in hundreds of applications - in the factory and on heavy-duty mobile equipment. When you need filter housings, filter heads, replacement cartridges, spin-ons or hydraulic accessories, turn to Donaldson.

For more information about Donaldson products for Industrial Hydraulic applications, visit www.donaldson.com/en/ih.
---
Popular H1 Hydrostatic Pump Family Expands Again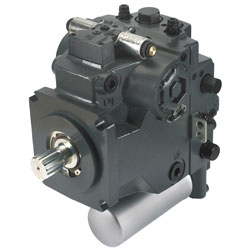 Sauer-Danfoss expands range of the popular H1 pump family which provides customers increased performance, greater efficiency, enhanced functionality and easy installation all optimized around a common electrical control.

AMES, IOWA, USA SAUER-DANFOSS INC. (NYSE:SHS) Sauer-Danfoss has announced the release of its new H1 115/130cc pump, a popular size that joins the successful line of H1 pumps. The H1 pump family was introduced in 2005, and continued to grow through 2007 with the H1 45/53cc single pump and the 78cc single pump. The release demonstrates Sauer-Danfosss continued commitment to fill the demand for electric-actuated pumps that maximize hydraulic system efficiency and add value to machine operating performance across a broad field of mobile machinery.

The H1 family of closed-circuit variable displacement axial piston pumps is compact and features high power density, resulting in ease of installation and increased design flexibility. All the units utilize an integral electro-hydraulic servo piston assembly that controls rate and direction of hydraulic flow. H1 pumps can be used with other Sauer-Danfoss pumps and motors in the hydraulic system.


This new generation of H1 pumps will be a popular size for many hydrostatic applications,, says Randy Rodgers, Sauer-Danfoss Product Portfolio Manager. The H1 family of pumps offers the OEM a number of advantages including an increased selection of displacement and product design life, and opportunities to improve vehicle maintenance and operating costs,, says Rodgers.


The interface of the electric hydraulic control is the future of mobile machinery,, added Rodgers. The H1 pumps are built to support next generation engines as the industry moves toward Tier 4 emission controls. They are fully PLUS+11 Compliant to interface seamlessly with Sauer-Danfosss electronic machine control architecture. H1 pumps offer the right displacement, right load life and the right value for the OEMMs machine investment,, says Rodgers.

Efficient, Versatile Applications
The H1 family is designed for high and medium power mobile machinery that demands steady, instant propulsion and precise control. H1 pumps are designed for smaller package sizes with a significant reduction in the length of the units, giving design engineers more freedom and flexibility in design,, says Rodgers. H1 hydraulic systems maximize power and conserve energy for complex applications with high productivity demands for many off-highway industries, including agriculture, construction, road building, material handling, forestry and turf care. H1 complements complete systems for harvesters, telehandlers, road rollers, crawlers, skid steer loaders and others.

OEM Competitive Edge
Sauer-Danfoss H1 pumps deliver OEMs hydraulic solutions that streamline design and production time in a package readily adaptable to multiple applications. Common design technology and assembly throughout the H1 family enables OEMs to get to market faster. OEMs also improve the productivity and performance of their equipment. By making hydraulic components more efficient, such as reducing unit power loss in pumps, we are in effect restoring some machine efficiency and, in many cases, improving overall performance by maximizing the transmission performance without compromise,, says Rodgers.
Global Commitment to High Quality

H1 pumps represent Sauer-Danfoss leading technology and long-term commitment to the design and manufacture of engineered hydraulic, electric and electronic systems and components for mobile equipment. OEMs mitigate risk with Sauer-Danfoss H1 pumps that assure longer life and less frequent maintenance. Up-front, after-sale and international technical support provides on-demand service and multinational knowledge of global regulatory variations.

Sauer-Danfoss Inc. is a worldwide leader in the design, manufacture, and sale of engineered hydraulic, electric and electronic systems and components, for use primarily in applications of mobile equipment. Sauer-Danfoss, with 9,800 employees worldwide and revenue of approximately $2.0 billion, has sales, manufacturing and engineering capabilities in Europe, the Americas and the Asia-Pacific region. The Companyys executive offices are located near Chicago in Lincolnshire, Illinois and in Neummnster, Germany. More details online at www.sauer-danfoss.com.
---
Power Team unleashes the ALL NEW PredatorTM Series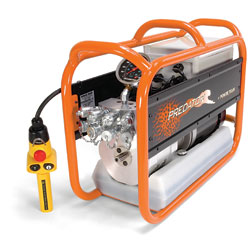 Electric Powered Hydraulic Torque Wrench Pump
Low Clearance Torque Wrench
Square Drive Torque Wrench

Power Team introduces Predator Series - its newest line of high performance hydraulic pumps and tools serving the global bolting industry. This family of high performance hydraulic products raises performance and reliability to a new level.

After decades of serving the high force torque wrench tool industry, the Power Team portfolio of products and systems is expanding to include a new series of hydraulic pumps and torque wrenches. This new generation of electric torque wrench pump feature much higher flow and automatic cycle operation both of which result in higher productivity. The Predator pump can be operated continuously, and also features low amperage operation and low sound level.

In addition to the Predator electric powered hydraulic pumps are the new and durable steel square drive and low clearance torque wrenches. This new generation torque wrench features more efficient and faster operation in an envelope size that is 2/3rds the size of aluminum wrenches, allowing the tool to be used in applications where space is limited, yet is still comparable in weight.
The Predator range of hydraulic pumps and wrenches offers a reliable performance based solution to your challenging bolting needs. We look forward to introducing the Predator family of pumps, wrenches and accessories to your application
.
Future generations of Predator will include air and gas powered pumps.
Faster - Quieter- More Powerful
Predator by Power Team.
For more information on our Predator Series email us at predator@powerteam.com
---
Rexroth Expands Its Range of Modular Directional Valves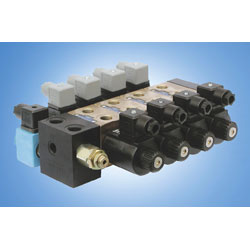 Rexrothhs modular system of directional valves now covers workflows from 50 to zero liters per minute and working pressures up to 310 bar.

Rexroth introduces a new size to its range of modular directional valves. This new valve size is designed for workflows between zero and 25 liters per minute (lpm) and for working pressures of up to 310 bar. The valves are very compact as well as zinc plated to cope with harsh working environments encountered by mobile machines.

(Bethlehem, PA - www.boschrexroth-us.com) Rexroth introduces a new size to its range of modular directional valves. The new size completes the manufacturerrs comprehensive range of modular directional valves, which now covers workflows between 50 and zero liters per minute. Although based on NG4/NG6 technology, the valves avoid sub-plates and are easily tailored to workflow requirements particularly when compared to standard CETOP solutions.

The modularity allows the number of sections to be expanded as needed when more functionality is needed for the machine. The individual sections come in different size options within one common interface. This makes the valves more cost-effective since customers can choose the appropriate size according to the actual flow required.

The modular valve design accommodates sections with integrated load sensing, as well as other integrated functions such as check valves, relief valves and counterbalance valves, flow regulators, emergency hand levers and emergency hand pumps. This allows customers to build customized and compact solutions while benefitting from the cost and quality advantages of standard components.

A variety of portings and coil connections are available. This line of sectional valves can also connect to Rexroth power modules and integrated control blocks with cartridges and other valves to create hybrid systems.

---
Metal Hose and Braid for Severe Service Applications...>>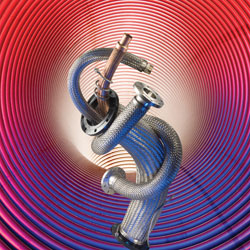 Metal hoses and braid, available in -inch to 12-inch diameters, offer strength and durability in a wide range of fluid transfer applications. A full line of hoses offered by U.S. Hose Corp (formerly Senior Flexonics) is available for working temperatures from cryogenic applications to 18000 F and pressures ranging from vacuum to 2660 psig.

Custom end connection styles and materials are available to provide enhanced strength or specific chemical compatibility. The Companyys metal hose and braid products are offered in a variety of alloys that meet or exceed even the most stringent service conditions that industry demands.

U.S. Hose Corp (formerly Senior Flexonics) manufactures flexible metallic hose and braid, thermoplastic composite hose, and smooth bore and convoluted fluoropolymer hose technologies in three product ranges. Manufacturing and support systems operate within an ISO 9001:2000 compliant working environment.

For more information on Metal Hose and Braid visit
www.ushosecorp.com/pr1 or call 815-886-1140.

US Hose Corporation
815 Forestwood Drive
Romeoville, Illinois 60446
P: 815-886-1140
F: 815-886-2197
www.ushosecorp.com
---
Gates new threadless couplings make simple hydraulic connections...>>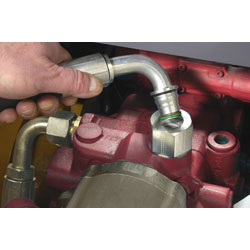 Gates new Quick-Lok threadless coupling connections are designed to eliminate hydraulic leaks and increase assembly line productivity for OEM equipment manufacturers. Gates Quick-Lok connections include two specific product lines for mobile construction equipment: Quick-Lok High (QLH) and Quick-Lok Direct (QLD).

Both configurations are designed for hydraulic equipment applications that use one- and two-wire, industry standard SAE 100R1 and SAE 100R2 hoses.

The Quick-Lok High connection is designed for working pressures up to 5,000 psi (350 bar) and consists of a hose stem and adapter. The Quick-Lok Direct connection, designed for working pressures up to 500 psi (350 bar), is a releasable connection that allows for direct-to-port applications, thereby eliminating the need for an adapter.

Gates Quick-Lok connections feature torque-free assembly, resulting in superior leak-free performance. They cannot be unintentionally disconnected, providing an inherent safety feature. Also, the connections require minimal force and no tools to make the threadless connection.

For additional information, go to www.gates.com/quicklok.
---